Our Mission
The Hahn Air Foundation and Friends sees itself as a charitable platform which provides support to donors and project initiators, and which relieves you of the burden and costs of administration.
Many people would like to engage in a social, meaningful and sustainable campaign, but do not know how or where, or they simply lack the time. It is often the case that someone has an idea or a project close to their heart, perhaps due to personal experience or through their contacts. We bear the responsibility for administration, on-site supervision and public relations. This guarantees that every cent donated is channelled into the project.
In particular, we help women and children to find a way out of poverty, and to lead a free, healthy and self-determined life. For example, our projects support the development of health facilities, nurseries and social institutions. We are currently providing support to 18 projects, predominantly in developing and newly industrialised nations, with a total annual investment in excess of EUR 350,000.
As sustainable support is a central concern of ours, we facilitate projects over a time period of at least three years.
The Hahn Air Foundation in 4 minutes
In just four minutes you can learn all about the Hahn Air Foundation; what projects it supports and how you can help improve the lives of others. Founder Nico Gormsen and two long-time "Friends" of the Hahn Air Foundation speak about their commitment and what motivates them.
But see for yourself! (The video is only available in German)
The Board of Trustees
The Board of Trustees of the Hahn Air Foundation and Friends includes Hans Nolte and Nico Gormsen, the initiators of the foundation and Executive Directors of Hahn Air Lines GmbH, as well as one representative of the Rheindorf Stiftungsmanagement gGmbH.
For Hans Nolte and Nico Gormsen, the foundation is of great personal importance. Even the employees of Hahn Air are actively involved, such as in the organisation and financial management of the foundation.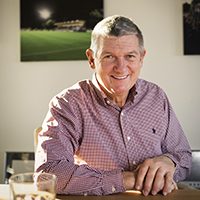 Hans Nolte
President & CEO Hahn Air Lines GmbH
Hahn Air Foundation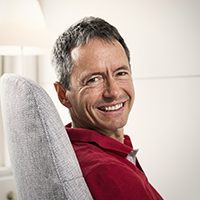 Nico Gormsen
General Manager Hahn Air Lines GmbH
Hahn Air Foundation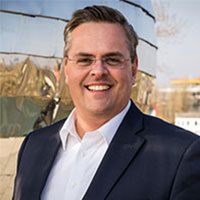 Michael Rheindorf
Rheindorf Stiftungsmanagement gGmbH
Hahn Air Foundation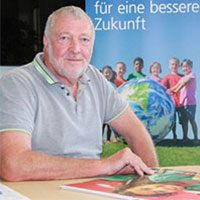 Norbert Salcher
Chairman Hahn Air Foundation
Hahn Air Foundation